How Marijuana Legalization Is Impacting Cannabis Stocks This Week
Cannabis stocks haven't seen a year like 2020.
Several states are poised to allow recreational and medicinal marijuana. There is even a strong push for federal legalization.
And investors around the country are preparing to cash in on the biggest cannabis wave yet.
With the start of the new year just weeks away, we're going take a look at several policy breakthroughs on the horizon. We're also going to show you one of our top cannabis stocks to watch as the year unfolds.
First, here's what Illinois is doing…
Illinois Looks to Boost Cannabis Banking
One of the biggest challenges for cannabis operations is their lack of access to banking services.
This has created an unsafe environment for individuals in the industry. They are effectively forced to conduct business entirely in cash, which creates concerns about storage and logistics.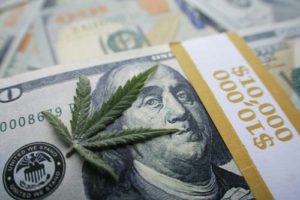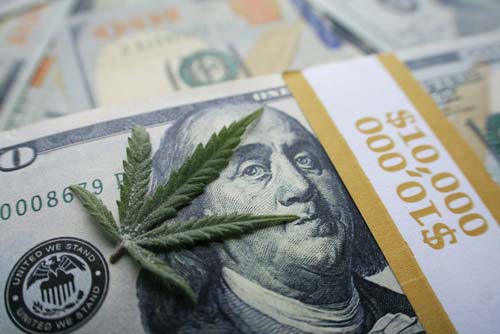 While Congress is trying to push through the Secure and Fair Enforcement (SAFE) Act, some states are taking matters into their own hands. In Illinois, Sate Rep. Kambium Buckner has proposed legislation that would allow banks and credit unions to accept and issue "special purpose checks." These financial instruments would specifically cater to the marijuana industry.
The bill would complement the recently passed law that legalizes cannabis in Illinois starting on Jan. 1, 2020. It would establish a Cannabis Banking and Credit Union Advisory Board to oversee licenses.
However, Illinois is just one of many states pushing cannabis reforms…
Six More States Seek Legalization in 2020
Heading into 2020, we're already eyeing six states that could be battlegrounds for both the U.S. Senate and the legalization of cannabis. Over the next few weeks, we'll look at one state's efforts to pass recreational marijuana and eliminate criminal records for low-level offenses.
Arizona starts the list.
In 2016, voters denied a bill that would have legalized recreational cannabis. But a new legalization initiative could do for Arizona what it did for California and Oregon, which both passed marijuana on the second try. Advocates have returned to the docket with a more defined platform to address the concerns that fueled their narrow loss last time around.
The Arizona Marijuana Legalization Initiative is gaining traction across the state.
The new initiative aims to fund schools and state healthcare programs. The rules would also provide relief to individuals who were convicted of marijuana offenses. The probability of legalization in Arizona is higher heading into 2020.
The state will hold a special election this year for the seat of Senator John McCain, who passed away in August 2018. The special election will determine who serves the duration of the term through January 2023. The latest polls suggest a very tight race, which could drive more people to the ballot box. Also, a recent survey from OH Predictive Insights showed that 50% of Arizona voters supported legalization. Meanwhile, 40% opposed legalization, and the remaining 10% were undecided.
Investors looking to speculate on the campaign early should consider Harvest Health & Recreation Inc. (OTCMKTS: HRVSF). The company has 10 dispensary stores in Arizona and is likely the operator best poised for a bump in value should legalization pass next year.
Other states that could vote on marijuana legalization next year include Arkansas, Florida, Idaho, Mississippi, and New Jersey.
But here's the cannabis legislation moving swiftly through Congress that could change the whole game…
Is Federal Legalization Pending?
Join the conversation. Click here to jump to comments…
THIS POST BROUGHT TO YOU BY NEW LEAF CANNABIS BUSINESS CONSULTING
INTERESTED IN GETTING A CANNABIS BUSINESS LICENSE? Visit our New Leaf Cannabis Licensing Specialists website www.newleafcannabisconsulting.com or call 888.791.5323 to learn more about our services!