4th Death From Vaping-Related Illness Linked To Use Of THC Vape, Says Mass. DPH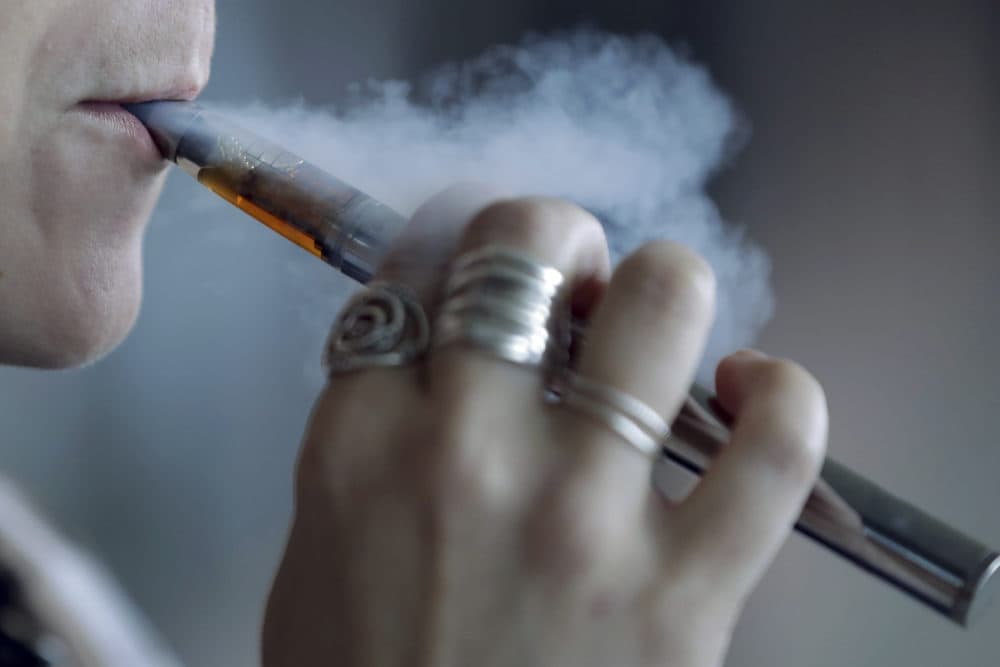 A man in his 70s from Middlesex County has died from a vaping-related lung injury, said the Massachusetts Department of Public Health Wednesday, making him the fourth person in the state to die from vape-related complications.
The patient vaped THC, the primary active ingredient in cannabis. This makes him the second person in the state who died from a vaping-related death linked to THC: In November, the DPH reported a vaping-related death from a man in his 50s from Worcester County who vaped both nicotine and THC.
The two other vape-related deaths in the state were reported in October and were from vaping nicotine – a woman in her 40s from Middlesex County and a woman in her 60s from Hampshire County.
The state has confirmed 36 cases of vaping-related lung injuries in Massachusetts since Sept. 11, 2019, which includes this most recent death. In total, says DPH, there are 109 confirmed or probably cases of vape-related lung injury in Massachusetts.
Both the Cannabis Control Commission, which regulates the sale of cannabis-related products in the state, and DPH are working to research the cause of vape-related lung injuries. The two agencies share data and continue to test samples of vaping products with independent testing labs.
"We're working very closely with the CDC and FDA and our partners to understand the cause of these vaping-related injuries. There are associations, but the cause of these e-cigarette related lung injuries is not known in Massachusetts or nationally at this time," said Dr. Monica Bharel, the state public health commissioner, last month at a press conference.
While the Centers for Disease Control and Prevention have identified vitamin E acetate as a potential cause of vape-related lung injuries, Mass. DPH says independent labs have not found detectable levels of vitamin E acetate in licensed cannabis dispensaries in the state.
The CCC placed a moratorium on all medical marijuana vape sales in November, and amended it in December to allow for the sale of newly-manufactured medical and recreational marijuana vaping products that pass tests for vitamin E acetate and other contaminants. Anything made before Dec. 12 remains under quarantine by the CCC.
Editor's note: This article has been changed to correctly state the CCC-issued moratorium on marijuana vaping products. We regret the error.